Elemental Spine Series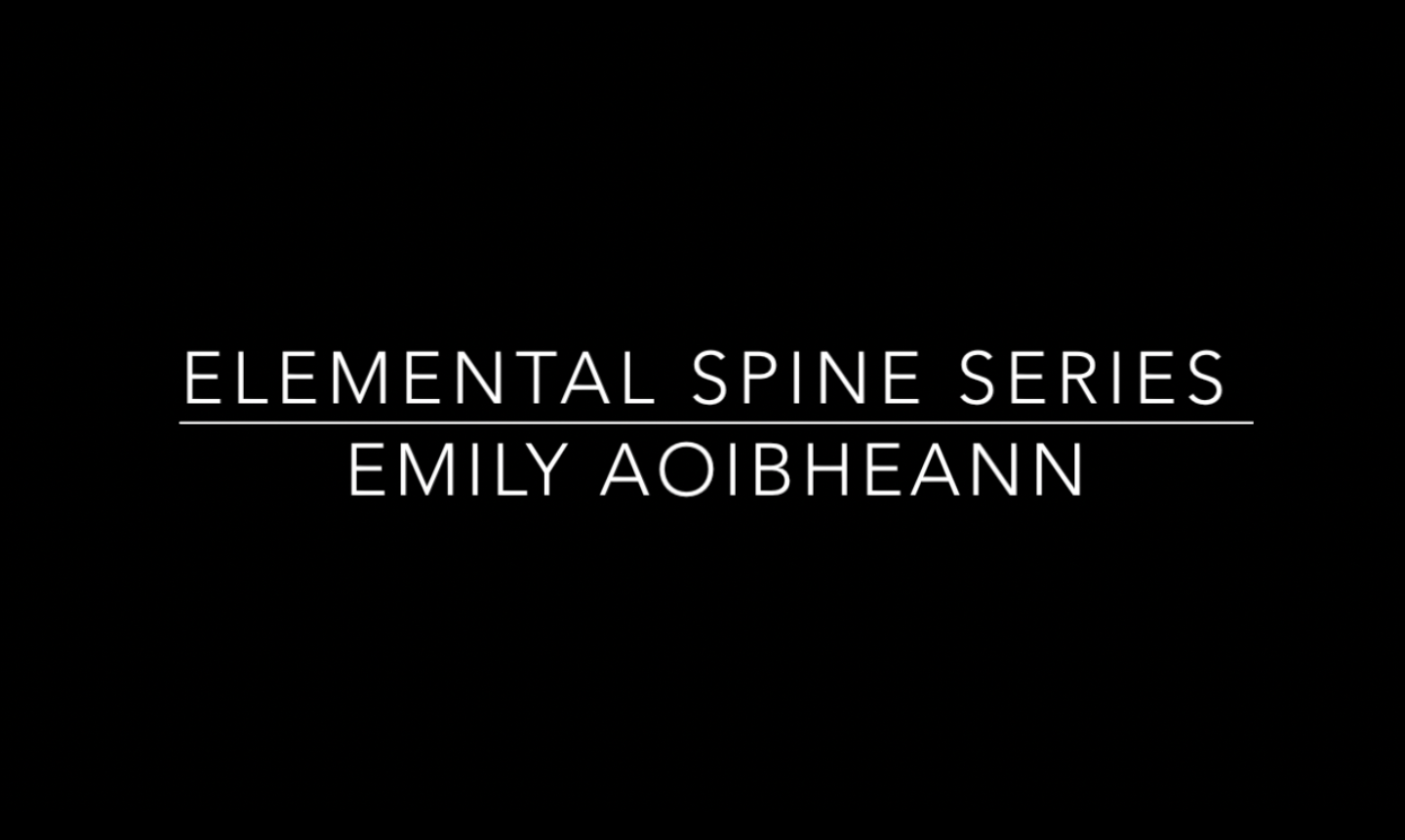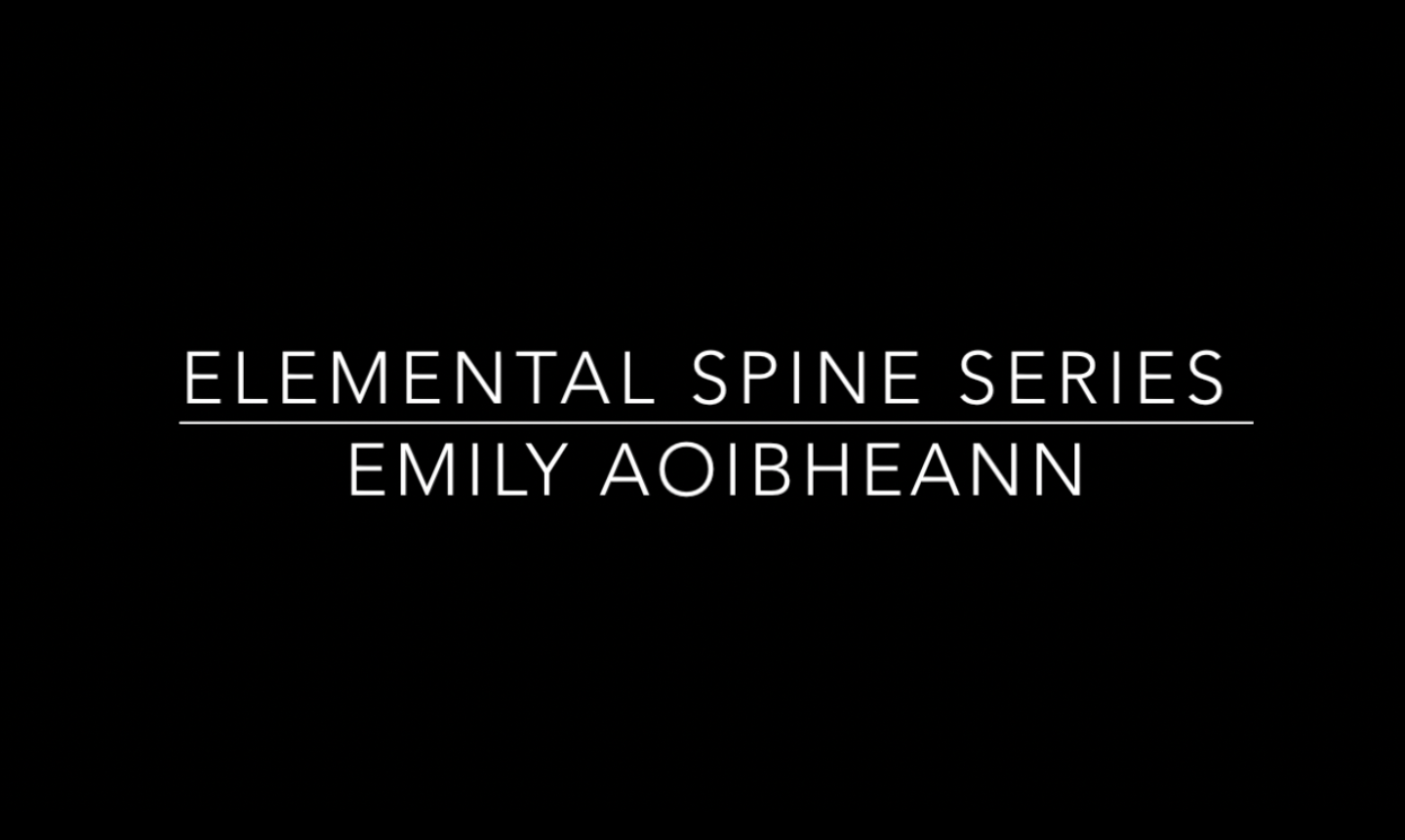 Elemental Spine Series
Elemental Spine Series
with Emily Aoibheann
Finally! Finished my first follow along video, the Elemental Spine Series!
This video is suitable for aerialists, hand balancers and handstand enthusiasts, dancers, yogis, teachers, coaches and anyone who wants to explore aerial inspired movement technique for development strength, aesthetic, proprioception, consciousness and movement quality in a multidisciplinary way.
These movements are just as useful for someone wanting to connect on a deeper level with their bodies through movement and thinking, as they are for student and professional aerialists who want to refresh or go deeper with exercises specific to their discipline. The video will also be a valuable asset for aerial and other movement educators who want a new perspective and approach to basics, to integrate with their teaching practice.
I have selected a number of exercises that have helped me understand and therefore improve aerial movement specifically and enhanced a personal movement style. These exercises (and the ideas around them) have also contributed to my progression with handstands, including press to handstand. I use these exercises regularly with my students at Creation Aerial to help them develop fluency and fluidity in the air and on the floor.
In this series, I emphasis an awareness of spinal movement, including adaptations of foundational aerial movements such as inverting and rolling. Below I am including information on the content of this series and what skills these exercises are applicable to.
Duration:
Approximately 30 minutes
WATER
Connecting with the ancient fish spine:
Lateral Waves and Oblique Curls
Good for: A healthy spine; rolling up and down or in equipment; increased spatial awareness, proprioception and control; importance of segmental movement in aerial.
FIRE
Physical thinking: A fresh take on inversion practice
Tuck, Straddle and Pike
Good for: Achieving beautiful inversions; offering a fresh perspective on a foundational movement for aerial professionals and teachers; Handstands - tuck, straddle and pike; harnessing and using oppositional energy lines.
EARTH
Connecting with your anchor points:
Shoulder press
Tucked shoulder press
Jefferson curls for aerialists
Good for: Rolling up to front balance; growing awareness of the legs in the air; proprioception and awareness of incremental and segmental movement specific to aerial, but also useful in many disciplines; harnessing and using oppositional energy lines; Handstands.
AIR
Understanding Flaring and contraflow movements:
Floor flares
Prone Axial Swipes
Supine Axial Swipes
Floor flare through straddle
Scissor lifts
Floor flares with Aerial Silks (or other handing apparatus)
Combining all aspects
Good for: This section is dedicated to understanding and improving Flares, Pick-ups and contraflow movements such as Skyhook (formally known as meat hook).
These exercises are foundational to my practice and to my teaching.
I hope you find them and my thoughts around them as helpful as I have.
Make sure to include your email address to receive the video
Thank you so much and Happy Dancing!
Emily Aoibheann